CLASSES – REIKI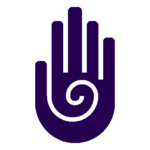 Usui 1, 2, ART, and Master level classes
along with Karuna 1, 2, and Master level classes
Reiki is an oriental modality of healing touch for lack of better words. It balances one's essential life force energy (Chi, Ki, Prana, Aura) so that balance may be achieved, leaving behind imbalance and dis-ease.
The classes are usually taught Reiki I and II followed by Advanced Reiki Training and Reiki master levels. The first two are $250 and the second two are $650. I have broken down into smaller bites for some, allowing for of assimilation and payments.
Nurses can get CEU's for studying Reiki
Thankful Living: DEC 4 Sunday 5pm-7pm. Energy healing, dinner, AND PRIZES!!! RSVP!!!